Comet MLT
---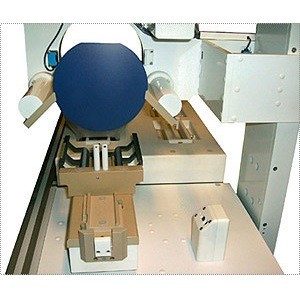 Product description
The COMET MLT  philosophy about production tube furnace is a complete automation from wafer load to wafer unload in one-button operation.
The COMET MLT is a complete automation with a loader capacity from 6 to 12 cassettes, used to load and  unload 1 to 200 wafers 6″ and 8″ in one-button operation, from cassettes to boat.
Fully automated, connected to the host, the COMET MLT is able to recognize each carrier and boat after unloading the wafers from the furnace. On line scanning of the wafers allows the automation to load and unload dummies wafers and prevent cross slotting.
Key system features
Batch wafer transfer from cassette to boat
Loader capacity from 6 to o 12 cassettes
Wafer size 6″ or 8″
SECS-GEM communication (SECS I or HSMS)
Customized according customer cassettes/ boats and wafers
Optimized footprint
Easy for integration to any 150 or 200mm tool
Fast, clean, reliable and accurate
Standard features
Peek material for pushers, retainers and boat adaptors
IR heat sensor
Operator touch screen
Interface Ethernet (TCP/IP – RJ45) and RS 232 (DB9)
Double cassette/boat sensors
Carrier correctly positioned (mechanical)
Wafer presence detection into cassette/boat
Current limit on all motors
Power "off" security
Open frame, designed for a vertical laminar flow
Automatic home position
Historical data recorded (error messages data time)
Clean room color paper documentation
Software flexibility
Standard or customizable software
Restart after error
Option multiple
Friendly interface and customizable
Easy integration with other systems by SECII-GEM, ASCII, RS, TCPIP
Specifications
CE certification
SEMI Standard
Class 1
Performance
Average loading/unloading time: < 4mn for 150 wafers
MTBF:> 3000 hrs
MTBA: 750 hrs
MTTR: < 1 hr
Breakage rate: 1 for 5.104
Facilities and Requirements
Weight: 150 kg
Power: 100-240 VAC 75 watts
Frequency: 50-60 Hz
Full Load Amps: 1.2-0.6 A
No need for compressed air
Options
SECS/GEM : Machine includes SECS/GEM communication:  RS232 – E4 SECS I and Ethernet – E37 HSMS-SS (TCP/IP)
ESD: Electrostatic dissipation of the wafers thanks to ESD material of the parts touching wafers (combs)
Flat /Notch aligner: Integrated Flat or Notch aligner system.