SORTER 150/200
---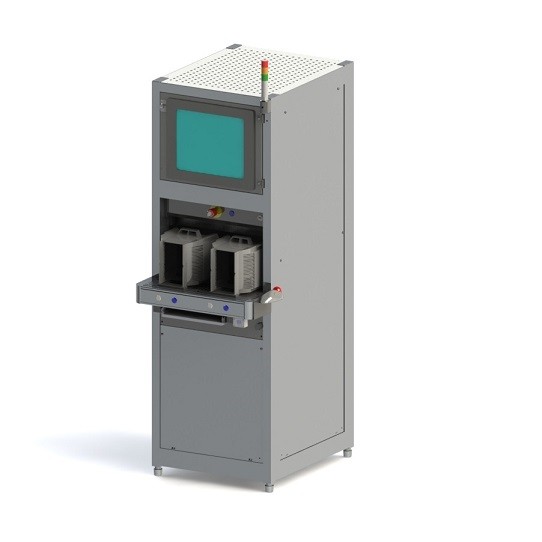 Product description
The SORTER 150/200 systems are compact, fast, reliable and meet your different requirements.
Preprogrammed recipes are available as Randomizing, Copying, Inverting, Completing, Compacting…
You can also create your own recipes using different parameters.
The SORTER 150/200 systems are using motors, belts and other parts proven by 16 years of experience in Fab automations
The spare parts for all your different SORTER systems are listed in only one page
The visual interface is clear, direct and can be customized.
Touch buttons, Touchscreen, Trackball interfaces.
Key system features
Cassettes sorting standalone machine
Wafer size 150/200 mm on the same machine
2,3 or 4 load port
Wafer thickness up to 180µm
End effector: backside vacumm or edge contact
Preprogrammed factory recipes (Randomization, Copying, Inverting, Compacting, Completing, )
Customizable recipes
Manual transfer (Single wafer transfer)
Customized according customer cassettes and wafers
Optimized footprint
Easy for integration to any process tools
Standard features
12" color LCD Touchscreen
Automatic mapping system
Cross or double slots detection
Wafer detection in cassette
Current limiters on all motors
Error message and cycles recorded
Customizable Light Tower
SECS/GEM Host connection [Ethernet – TCP/IP – E37 HSMS-SS]
Tower light
Clean Room and PDF documentation
Options
Automatic carrier tilt
Laminar Flow
Carrier TAG reader
Ionization system
Fan filter unit
Software flexibility
Standard or customizable software
Wafer recorveries
Restart after error
Friendly interface and customizable
Easy integration with other systems by SECII-GEM, ASCII, RS, TCPIP
Specifications
CE certification
SEMI Standard
Class 1
Facilities and Requirements
Power: 100-240 VAC 75 watts
Frequency: 50-60 Hz
Full Load Amps: 10 A